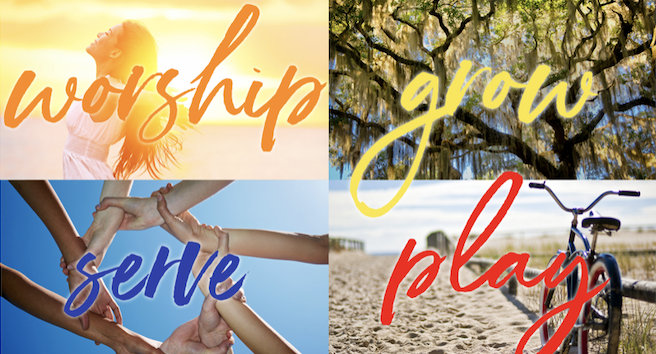 Our mission is to passionately share the Message of Jesus Christ and lead people to follow Him. So how do we fulfill our mission?
We hold nothing back in our WORSHIP of God, Our Creator, His Son Jesus, our Savior, and the Holy Spirit, our Comforter, as we meet together corporately and live our lives individually for Him.
We are intentional in how we GROW in our relationship with God by being in community with others, studying the Bible, praying to God, and allowing the Holy Spirit to influence our life choices.
We create margin in our daily lives so that we can SERVE our family, friends, church, neighbors, and complete strangers in whatever way that help is needed.
We recognize the importance of connecting with our church family in times where we PLAY together because we were never meant to do the Christian life alone.