HHICC is Staff-led and Elder-protected. This means that the staff makes the day-to-day decisions for the church under the leadership of our Lead Pastor. The Elders provide oversight concerning financial matters, staffing, spiritual unity, accountability for the Lead Pastor and prayer for the staff and church. Our Lead Pastor also serves as an Elder. Our Elders serve a term of 3 years and then rotate off. An Elder may be asked to return to the team after taking one year off. Click here to read out Statement of Faith and Qualifications for Elder at HHICC.
---
Mike Flood and his wife, Sara, have been married for 22 years and have been members of HHICC since 2013 when they moved to Hilton Head Island. He is the proud father of three boys - Mike, Nick and Connor.
Michael is a retired Naval Aviator and current Delta Airlines pilot. He is a 1987 graduate of the U.S. Naval Academy where he earned his BS in Mathematics and lettered in gymnastics. During Mike's 20-year career as a Naval Officer he held many diverse positions, served on ships and bases around the world and achieved aircraft commander on four different aircraft.
After leaving active duty Mike joined the airlines, quickly climbed the ranks to become a chief pilot, leading and mentoring over 1,100 pilots. Currently, he flies the Boeing 757 and 767 aircraft for Delta and enjoys seeing the world from what he describes as "the best office view available".
Mike's love for aviation and travel takes a "coach seat" compared to his passions for the Gospel and for youth. He has employed these God given passions as a youth ministry leader/volunteer since joining HHICC in 2013. He teaches in our Ignite Pre-Teen Ministry weekly and has been a regular leader/chaperone for our teens during numerous church summer camp trips. Mike and Sara have also been involved in small group ministry throughout the years as both participants and leaders.
Mike is also active in the Hilton Head community as the Committee Chairman for the local Boy Scout Troop and as a facilitator for the annual College Ethics Symposium which is hosted by another local church.
Mike humbly, eagerly and prayerfully looks forward to serving God and HHICC in his new role as an elder. Mike asks for your prayers for God's wisdom and guidance as he endeavors to see that God's will be done here on Hilton Head Island.
---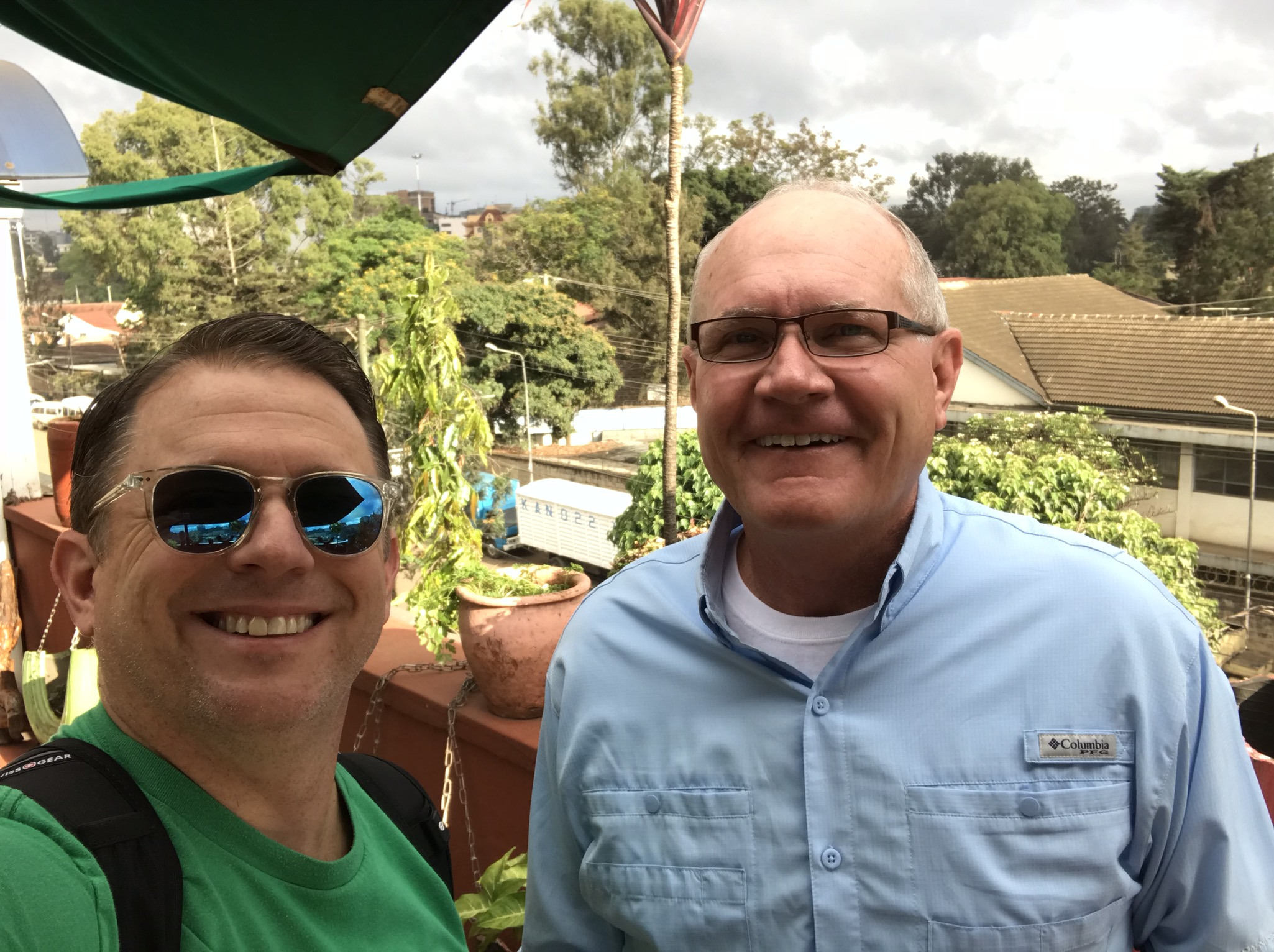 Steve Donovan and his wife Dena have been a part of HHICC since retiring and making Hilton Head Island their primary home back in 2014. This church family has made a huge impact on their lives here on the Island! They have two adult children and two granddaughters.
Steve worked for United Parcel Service for thirty seven years which brought many relocations and thus many different churches. He served in a variety of church leadership roles. It is his prayer that these experiences enable him to contribute to the successful ministries and goals of HHICC.
Steve enjoys continuing to serve as a group leader for their small group as well as continuing to help grow our Belize ministries.
---
Matt Webster moved to Hilton Head Island in 1989 shortly after graduating from Furman University. He and his wife Stephanie have been married for almost 25 years, and they have three children - Cole, Carson and Camryn. Matt is in the mortgage banking business and currently works for TD Bank. The Webster's have been attending Hilton Head Island Community Church for the past 8 years. Matt currently serves on the board at Hilton Head Christian Academy and previously served on the board at Sea Pines Montessori School. You may have seen him in the parking lot directing traffic or greeting before the service as part of our guest services team.
Matt enjoys biking, surfing, high school and college sports, and just hanging out with the family. He is honored to serve as an elder as we continue to see God's plan unfold for this church.