Staff and Leadership Team
HHICC is Staff-led and Elder-protected.
This means that the staff makes the day-to-day decisions for the church under the leadership of our Lead Pastor. The Elders provide oversight concerning financial matters, staffing, spiritual unity, accountability for the Lead Pastor and prayer for the staff and church. Our Lead Pastor also serves as an Elder. Our current Elders are Mike Flood, Matt Webster, and Steve Donovan. If you would like to contact them, email us
here.
Our Stewardship Team advises and serves our church through their unique gifts in the areas of finances and facility management. We have a Volunteer Treasurer, Bill Callihan, who works with our staff and our outsourced bookkeeping services with BELAY to give a "second look" to all our financials and to give our team regular reports. We also have volunteers who work with our staff to advise on interior and exterior needs for our entire campus. It is the role of the staff to raise up volunteers, leaders, and teams to do the work of the ministry in our church and community. You can reach out to staff members below or by calling our church office at 843.806.3399. ext. 200.
Todd is the Lead Pastor and planted HHICC alongside his wife, Cynthia. He enjoys English Premier Soccer (go Liverpool!), the Atlanta Falcons, Atlanta Braves and Georgia Bulldogs. His hobbies are golf; playing soccer and golf with his son, Sean; and deconstructing pointe shoes for his dancer daughter, Sydney.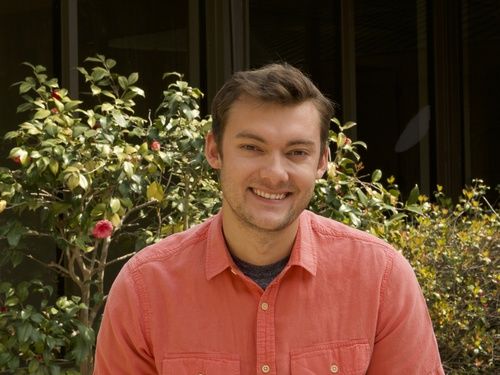 Justin Boyter is our Next Generation Pastor and oversees middle school through young adults. Justin is a grad of Dallas Theological Seminary. He and his wife Andrea have three children. Justin loves playing basketball and the Tennessee Volunteers.
Cynthia serves as our Creative Director. She oversees Sundays services, church-wide programming and events as well as media. She planted HHICC alongside her husband Todd in 2007 and serves as one of our worship leaders. Cynthia enjoys reading, movies, art, music, and basically anything that has a creative flair! She is involved in the Arts Community on HHI as a board member of Hilton Head Dance Theatre and participates as a Music Director in various local theater shows. She and her husband Todd have two children, Sydney and Sean. Her favorite team is the LSU Tigers (aka the real Tigers!)
Matt serves as our Connections Pastor. He oversees groups, discipleship, pastoral care, as well as the Connection Process at HHICC. Matt is a great resource to help people at HHICC get connected to use their gifts and abilities to serve within the church and within the community. Matt and his wife Liz have two children.
Ben joined the HHICC team in March, 2021. He and his wife Missy have two daughters and both have a sincere passion for kids . They love seeing them learn about God and make lasting memories! Ben is a Georgia fan, and he and his other two siblings all live on different islands in the U.S.


Pastor of Worship and Technical Arts
Josh is our newest staff addition coming alongside our other two worship leaders, Cynthia and Stephanie as our newest worship leader. Josh and his wife Amanda have two boys. Josh will work with our programming, production, and technical staff team as well as provide pastoral care to our Worship Arts Ministry. Josh is a die-hard Redskins/WFT, Cubs, and Auburn fan (Amanda is an alumni), and he loves golf, tennis, pickleball, jogging, soccer, and basketball.
Executive Administrative Assistant (Virtual)
Lindsey Kee is the Executive Administrative Assistant for HHICC. She oversees all administrative areas at HHICC & serves as Todd's assistant. Lindsey lives in Medina, Tennessee with her husband Scott and their three children.
Communications and Worship Arts (Virtual)
Meredith works with our Communications and Worship Arts Team. She oversees all our communication including social media, email blasts, and events. She lives in Rockford, IL with her husband and three children and has served with our team since 2020.
Stephanie Reed has been a part of our Worship Ministry for over 10 years. She came on "officially" as a Worship Leader in the Fall of 2018. Stephanie and her husband Andy have three daughters (Nicole, Lauren, and Hannah) and have lived on HHI for over 24 years.